About Silicones
Uses &
Benefits
Silicones bring unique performances and properties that make them the material of choice for countless essential applications in our day-to-day lives. They can make materials that do not want to stick together adhere. They are thermally stable meaning they retain their properties under high thermal stress (which means severe temperature changes). They help cool systems down, insulate, lubricate, protect and much more!
Silicone materials have revolutionised construction since they were first introduced on the market in the 1960s. Silicones can be synthetised to realiably bond together dissimilar materials from concrete, glass, granite, marble to aluminium, steel, composites and plastics. They are extremely durable and can resist decay caused to other materials by rough weather conditions, oxydation from air, water, moisture or UV radiation.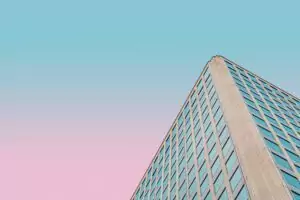 The world-renowned Burj Khalifa, designed by Adrian Smith and built in 2010, adopted silicone to assemble and seal together over 26,000 glass panels to alleviate the risk of pressure build-up. Silicone materials are thus helping the world's tallest building to stand high in the sky. Silicone sealants can prevent humidity and hot or cold air from coming through joints and cracks, thereby making buildings more energy efficient.
How silicones help our lives
A selection of
construction


applications using silicones
Coatings
Structural glazing
Restoration
Thermal insulation
Water repellence
Coatings
A concrete example of its protective quality may be seen in unprotected harbour quay walls, for example, which increased its predicted service life from 16.5 to 107 years by incorporating alkyl triethoxy silane additives.
(Brandt et al (2012) – Si-Chemistry Carbon Balance Greenhouse gas emissions and abatement related to the total markets of silicones, siloxanes and silane products in Europe, North America and Japan)
Structural glazing
Structural glazing sealants enable architects to continue to enhance their building designs, contributing to visually stunning glass façades.
Restoration
A Silicone Membrane can also be used as a fluid that is sprayed directly onto parts of buildings such as roofs in order to provide additional protection.
Thermal insulation
Rigid insulation boards made from PU emits 3.6 times less CO2e emissions compared to alternatives. 
Water repellence
For example, silicone resin emulsion paints help to reduce the energy demand for heating because the building façades are kept dry from the outside face while water vapour from inside can pass and kept the building dry as well.
A WORLD OF POSSIBILITIES. 
Silicones have thousands of applications that collectively bring safety, comfort and enjoyment to life.
up to
18,000 tonnes
annual sale of products
containing silicones in the
energy sector
in Europe (2018)
€120 mln
the total sales value
of energy products containing silicones
in Europe. (2018)
Take a look for yourself and see how silicones help enable a sustainable and digital future across industrial ecosystems, as defined by the EU's industrial strategy aiming to support the twin transition towards climate neutrality and digital leadership.
Latest
News